It's been a while, but I've come up with some of my own "for fun" work!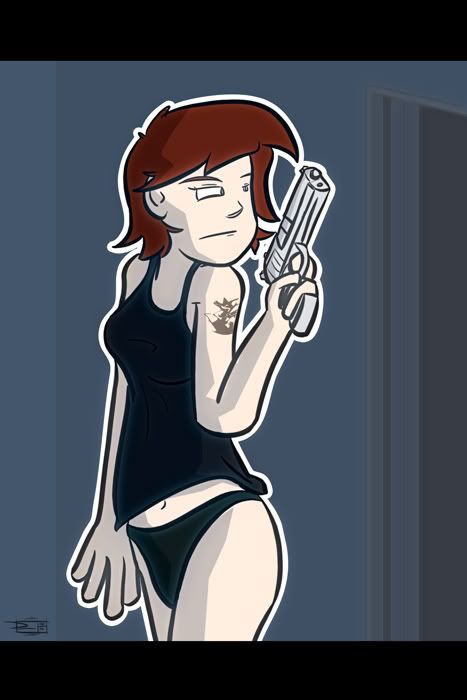 A fanart of Meryl Silverburgh from
Metal Gear Solid
, one of the inspirations for Dak and Lory Meryl, the two protagonists of my
Deathblossom
storyline. It's unfortunate that I don't plan to purchase a PS3, so here's hoping that it'll go onto the XBOX 360 as well (which I don't have but want more). They've done it before, and financially it'll be a smart idea for Konami to go multi-platform as long as they do it right.